Two of our Core Values are Team and Health. The Foundry functions as a team, with a shared ministry approach that ministers from the various gifts we have been given. We are also committed to sustainable rhythms that nurture emotional and spiritual health.
As a way to embody these values of Team and Health, the three of us participated together in a relay triathlon. THANK YOU to all who joined with us by sponsoring a portion of one or more of the distances of the triathlon.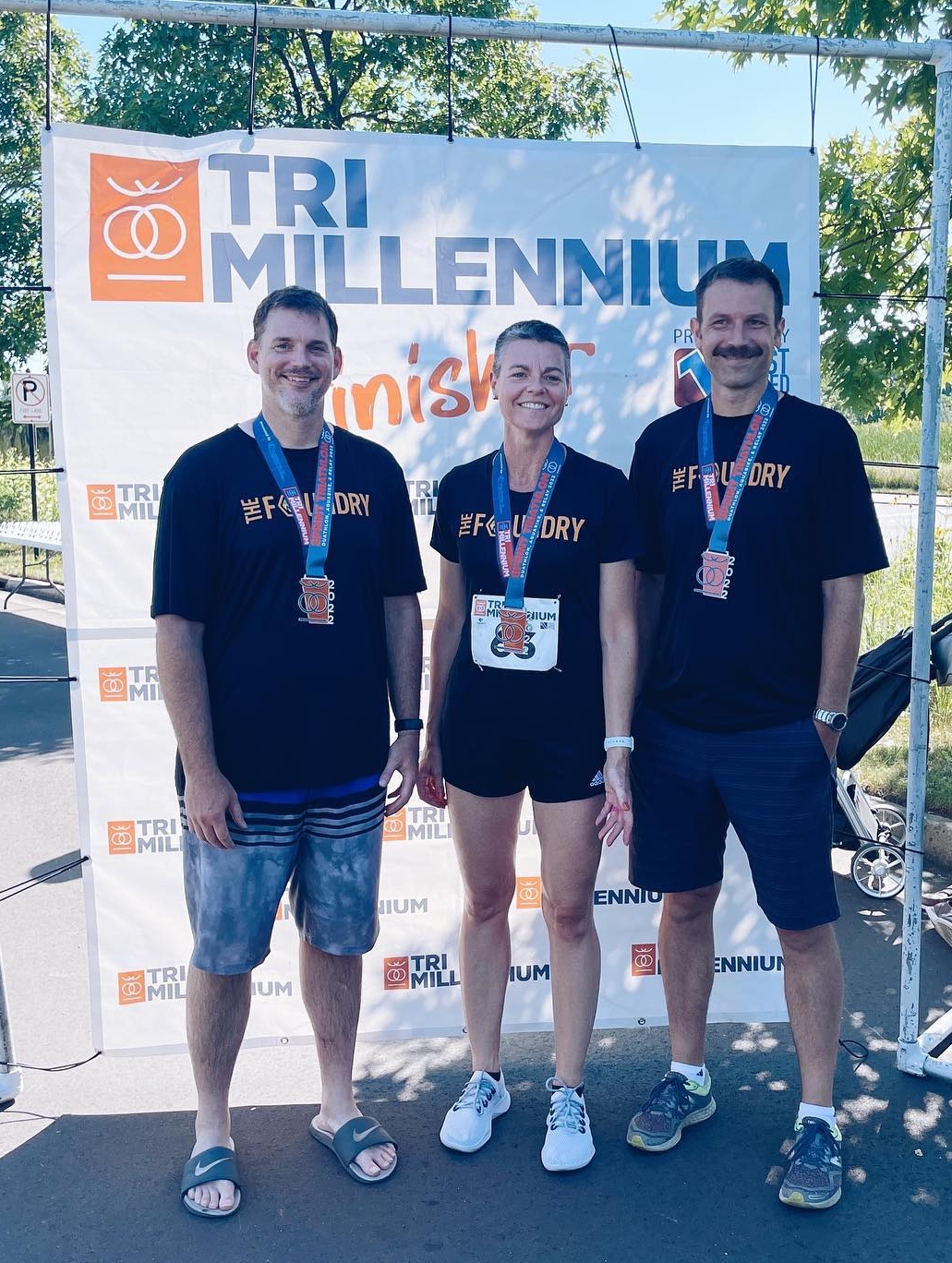 Can I still donate for the race even though it is over?
Sure! Thanks, we'd love it. You can still use the Donate button below. The next page will give a pull-down menu to choose the amount or distance for your donation. The sponsorship amounts were:
$20 for either 2.25m Swim, 60m Bike, or 15m Run
$50 to sponsor all three legs at those distances
$500 to sponsor 50m Swim, 1.5km Bike, or 1/2k Run
Any amount you'd like that we would calculate the distance
The TriMillennium triathlon is owned and operated by Bridge Street Ministries, a  Christian urban youth ministry in Grand Rapids' West Side, working to support the spiritual, academic, and social development of inner-city youth, leading them with a vision of hope and restoration and believing that they will be the future leaders of our community. We loved being able to support the work of this partner ministry.