Wednesdays  |  9:30 – 11:30 AM
Location: The Foundry Room @ Fourth Reformed Church – Grand Rapids, MI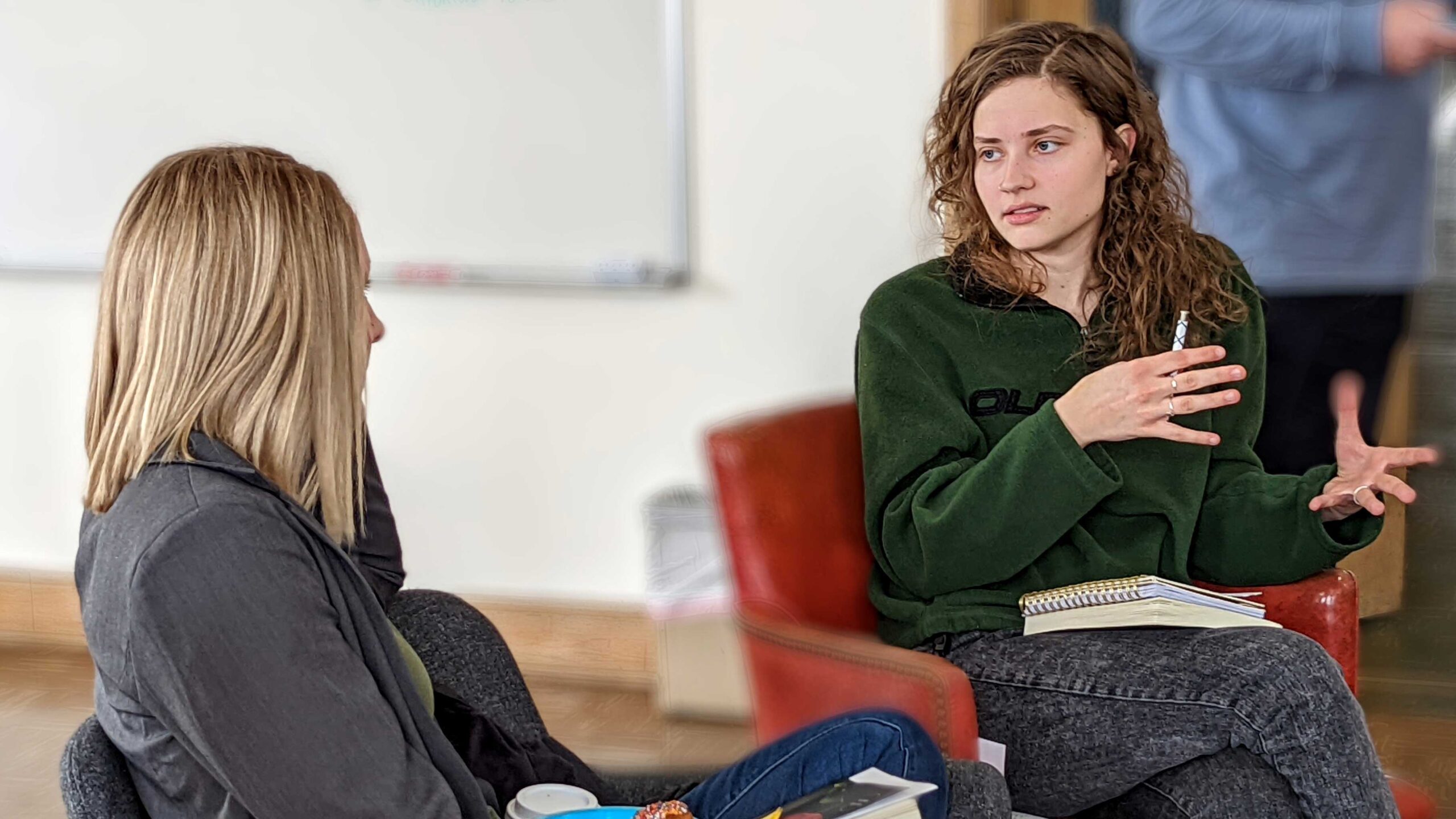 Fall Ministry Formation Cohort: a competency-based apprenticing that focuses on Being a Non-Anxious Presence in Times of Uncertainty. 
Schedule and Rhythm: The group will meet every other week from 9:30-11:30am at The Foundry in Fourth Reformed Church. Our cadence will be one week led by a Foundry team member and two weeks later one (or two) Ministry Formation participant(s) will lead the session, particularly focusing on "how the lesson gets applied" in their own settings. Between these two meeting times, at least one Foundry member will meet with the participant(s) who will be leading the next session to plan together what that time will look like based on the desires, gifts, needs, and teaching style of each participant.
Fall Theme: Being a Non-Anxious Presence in Times of Uncertainty. Utilizing the significant work of Mark Sayers' A Non-Anxious Presence: How a Changing and Complex World Will Create a Remnant of Renewed Christian Leaders, we will process together the challenges and opportunities for those in ministry to emerge as resilient, adaptive, and kingdom-oriented leaders. 
This book unwaveringly states that our culture is in a state of panic, anxiety, and chaos. And our churches have been swept up in that collective anxiety (like a virus moving through populations).This has resulted in ministry leaders finding themselves in precarious and often uncharted territory. By integrating the history that brought us here, biblical principles on leadership, and the ways people and systems respond to anxiety, Sayers guides us in addressing the key question,"How should Christian leaders lead in a tumultuous culture?" As Christian leaders at this strange, transitional time (a "gray zone"), we need to engage this moment as an opportunity for renewed Christian leaders to be a sober, calm, level-headed presence amidst the clamor, desperation, and ideology of so much around us. 
Our sessions together will follow the main sections of A Non-Anxious Presence:
Discerning the Times – Part I (Intro to chapter 3) – Sept 13 and 27

Anxiety in the World and the Church – Part II (chapters 4 to 6) – Oct 11 and 25

Emerging Leaders in Anxious Times – Part IIIa (chapters 7 to 10) – Nov 8 and 29

Spiritual Authority from God's Presence – Part IIIb (chapters 11 to 14) –  Dec 13
Intended Competencies: While this learning experience will contribute to many areas of competency, it has been designed to help learners grow in these primary competencies. 
Demonstrates awareness of how contextual factors influence ministry

Exhibits growing conformity to Christ, self-awareness, and interpersonal intelligence

Understands and integrates Scripture, history, and theology with ministry practices
Previous Learning Experiences…
2022-2023
Pastoral Care – Dr. Richelle White
How do we walk with and care for those in our churches who need the love, grace, and truth of Jesus? This course explores how to cultivate the skills and character needed to minister to those in our congregations and contexts.
Dates: Sept 13, 27, and Oct 11
Sex, the Gospel, & Contemporary Culture – Dr. Branson Parler
This course examines and explores the big stories/myths of contemporary secular culture and church culture around bodies, sex, marriage, and singleness. In contrast with these stories, the gospel story offers an alternative that shapes both singleness and marriage in the church, and does so in a way that shapes our witness to Jesus in a secular age.
Dates: Oct 25, Nov 8, 29, and Dec 13
Revelation – Dr. Dan Kroeze
This course explores how the book of Revelation speaks to the life of the church in the past, to contemporary concerns and ministry, and to our ultimate hope for the future.
Dates: Jan 17, 31, Feb 14
Church History for the Church – Dr. Jeff Fisher
How does knowing the story of the church in ages past help us confront our challenges and opportunities today? This course explores key points of church history with a view toward how the church's past history can help us better respond to questions and struggles of our day.
Dates: Feb 28, March 14, 28, April 11
Power and the Church: Building a Culture of Redemptive Power
The abuse of power by church leaders is well documented. This course explores how we can develop individuals and church cultures that avoid abuse and promote internal cultures of transparency and redemptive power in the way of Jesus.
Dates: Apr 25, May 9, 23